Harness the Power of Feelings
Increase diversity and inclusion with a safer space for teams to share.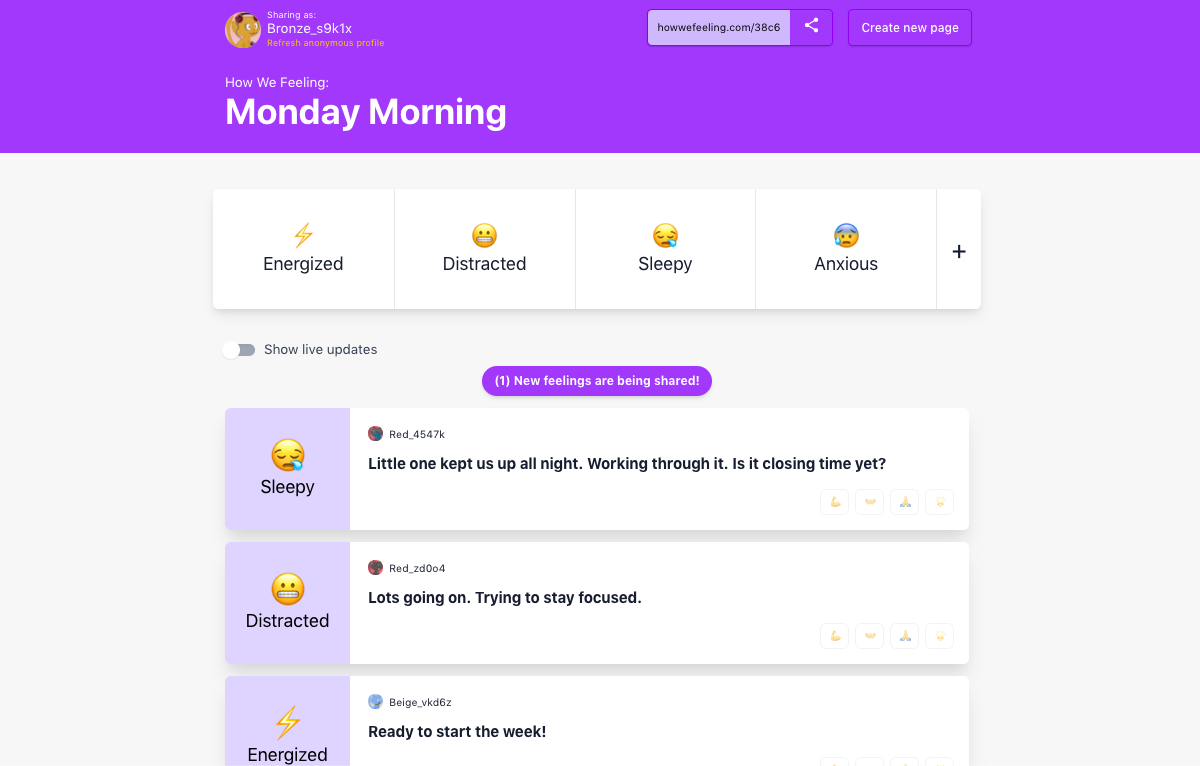 Unlock your team's potential 🎉
Templates to help you get started.
Boost dialogue and collaboration
Topic ideas:
All hands
Brainstorming
Q&A
Establish transparency and safety
Topic ideas:
Policy change
Resource groups
Current events
Spark participation and connection
Topic ideas:
Icebreaker
Check-in
Wrap up
Encourage reflection and shared learnings
Topic ideas:
End of the week
End of workshop
Project completion
Increase support and performance
Topic ideas:
Project status sync
Weekly check-in
Retrospectives
Help reduce stress and unwind
Mission
To increase the number of diverse, equitable and inclusive workplaces.
Guiding principles
Values to help us priortize the safety and well-being of people.
Anonymous by design
We do not capture or store Personally Identifiable Information (PII)
Amplify voices less heard
We prioritize features and experiences that reduce marginalization
Practice what we preach
We use our tools and live the values our tools are designed to support